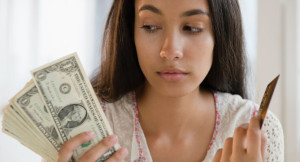 In June 2015, Northwestern mutual sponsored a Harris Poll in which more than 4,000 people participated. The Harris Poll was given to U.S adults 18 years ofage and older from the general population. This poll brought to light many interesting information about the Hispanic community and they way they handle their finances. Hispanics describe financial success as being able to be debt-free, have savings, and opportunities to invest. Below are the five key findings that the Harris Poll showed about Hispanics.
By their own admission, Hispanics struggle with managing their money and lack self-confidence when doing so.
A majority of Hispanics give themselves a grade of C or lower when evaluating how well they manage their money
Seventy percent of Hispanics have not created a long-term financial plan.
One in five Hispanics feel they are at the starting line in their race to financial success — higher than the general population.
Younger, largely Millennial Hispanics (age 18-39) are more likely to see an undergraduate degree as one of the top 3 outside influences for financial success, while those over 40 are more likely to say it is the advice of elders.
Read more about the full study here:https://www.northwesternmutual.com/news-room/122931
Source: Northwestern Mutual