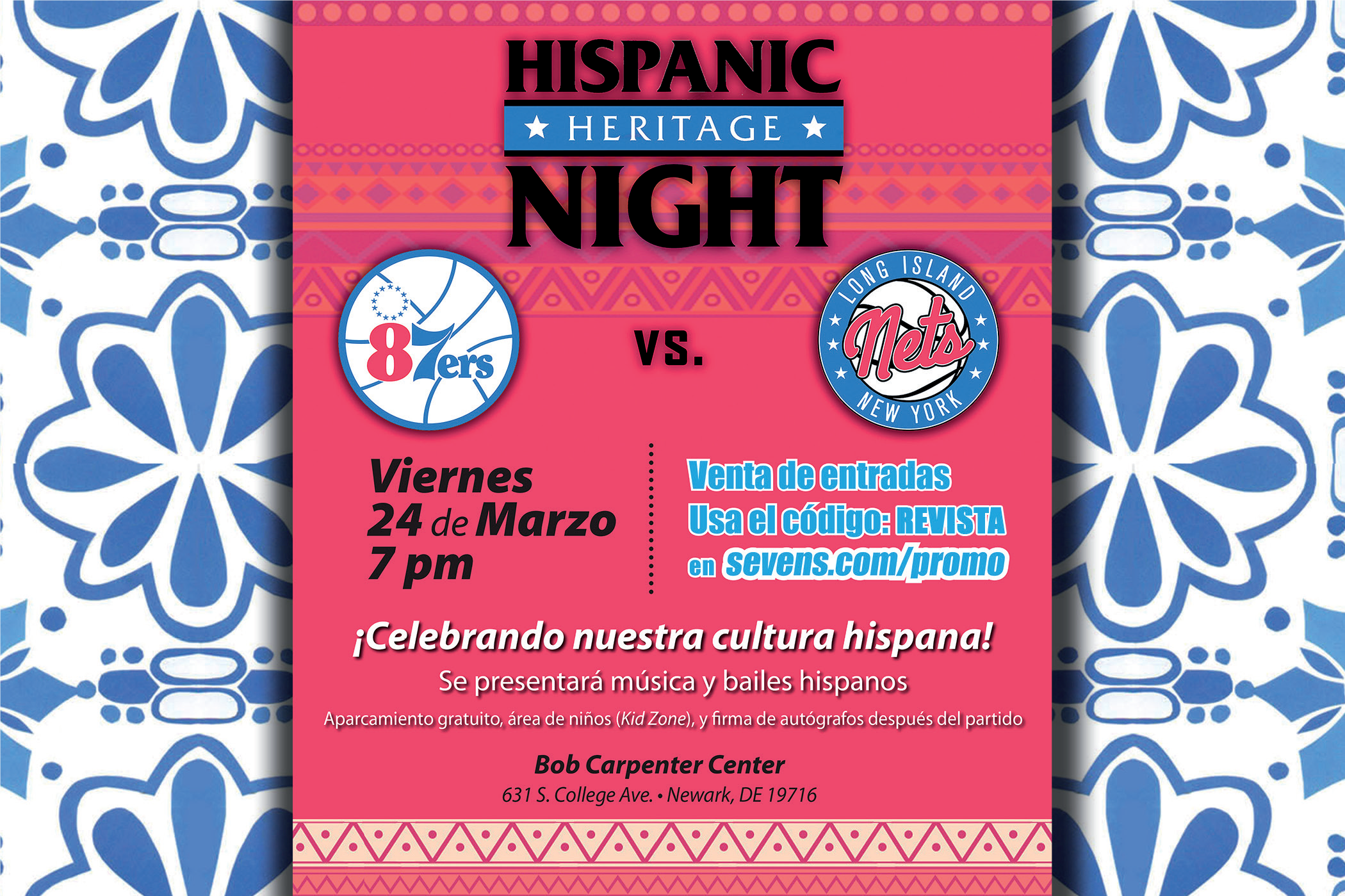 Come out with your family and enjoy a nice night out  as you watch Delaware's 87ers take on the Long Island Nets. During the game there will be Latin music and traditional Hispanic dances to celebrate the Hispanic Heritage Not only will you enjoy a good game of basketball but you will also get the chance to immerse yourself in a new culture. There will also be a zone exclusive just for kids and autographs will be given after the game. This is an event you don't want to miss.
When:  Friday, March 24 2017 at 7:00pm
Where: Bob Carpenter Center-631 S. College Ave. Newark, DE 19716
Buy your tickets here: sevens.com/promo and use the promo code: REVISTA to get a special discount.