Ganador/Winner of the Delaware Hispanic Awards 2016
Para Dr. Christine Cannon
Por su apoyo y acompañamiento a iniciativas y programas sin fines de lucro para mejorar la calidad de vida de la comunidad latina inmigrante.
For her support and dedication to non-profit initiatives and programs aimed to increase the quality of life of the Latino immigrant community.
En la Fundación Arsht-Cannon, la Dr. Cannon se
enfoca en identificar las necesidades y problemas de los Hispanos en Delaware
que pueden ser mejorados por la financiación efectiva de programas en la
educación y cuidado de salud proporcionados por sus socios sin fines de lucro.
Durante los últimos 8 años, se ha mejorado la calidad de vida en la integración de
los inmigrantes, logros educativos, acceso a cuidado de salud, y las
oportunidades de liderazgo juvenil.
At the Arsht-Cannon Fund, Dr. Cannon focuses on identifying critical needs and
issues of Hispanic Delawareans that can be impacted by funding effective
education and healthcare programs provided by their nonprofit partners. Over
the last 8 years, significant improvements in quality of life have been made in
immigrant integration, educational achievements, access to healthcare, and
youth leadership opportunities.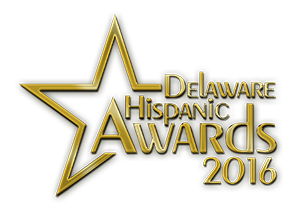 The Delaware Hispanic Awards recognizes those who are going the extra mile to serve our local Latino community.

Click here for more pictures of the Hispanic Awards
Other Awardees
Jennifer Cohan        AB + C      Chris Posch        Nancy Lemus       Maria Matos   Gabriel Pilonieta
Brian Legum     Jorge Toledo          Elder Ayala        Javier Torrijos       Gov. Jack Markell
Learn more about the Delaware Hispanic Awards at: www.premioshispanos.com