Ganador/Winner of the Delaware Hispanic Awards 2016
Para el Gobernador Jack Markell
Por aumentar las oportunidades para la comunidad latina en 
el estado de Delaware
For increasing opportunities for the Latino
community in the state of Delaware.
Durante su administración, el Gobernador Markell ha trabajado para aumentar las oportunidades para la comunidad hispana de Delaware, incluyendo mejorando la educación, aumentando el acceso a una educación temprana de calidad, a programas bilingües, y a la preparacion para la universidad y carreras. En el 2011, el creó a la Comisión Hispana de Delaware y como resultado de su gran trabajo y dedicación, el Gobernador firmó la ley que les extiende privilegios de conducir a los inmigrantes indocumentados .
Throughout his administration, Governor Markell's work has increased opportunities for Delaware's Hispanic community, including to better education through access to quality early childhood education, dual language programs, and preparation for college and career. In 2011, he created The Delaware Hispanic Commission and, as a result of its advocacy, the Governor signed legislation extending driving privileges to undocumented immigrants.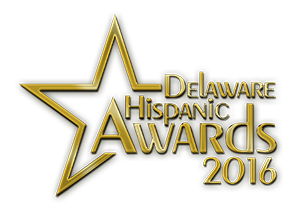 The Delaware Hispanic Awards recognizes those who are going the extra mile to serve our local Latino community

Click here to see more picture of the Delaware Hispanic Awards
Other Awardees
Jennifer Cohan        AB + C      Chris Posch        Nancy Lemus       Maria Matos   Gabriel Pilonieta
Christine Cannon      Jorge Toledo          Elder Ayala        Javier Torrijos       Brian Legum
Learn more about the Delaware Hispanic Awards at: www.premioshispanos.com